Message from the President
Kindle your spirit of the Sacred Heart
Here begins a unique learning experience for a lifetime.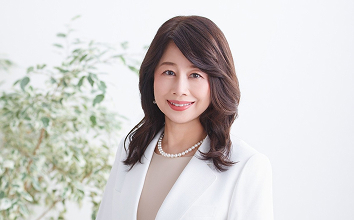 The University of the Sacred Heart was established as one of the first women's universities in Japan under post-war educational guidelines. Ever since, the University has dedicated itself toward nurturing highly cultivated individuals through its liberal arts education. In this era of diversity and rapid transition, various values have also been respected. What was considered common sense a while ago can be easily overturned and disregarded. The qualities particularly required in such times are: a view of humanity which values each person as irreplaceable, an intelligence to perceive the challenges of this era, and confront them for the benefit of society with a wide range of knowledge and a flexible mind. As "The Faculty of Liberal Arts," the University has launched forth an entirely new curriculum and program while valuing its history and tradition. You will be able to cultivate the will to open a new world of learning, enrich your creativity, and nurture the verbal, practical and intellectual abilities necessary to communicate your thoughts in your own words and take action. Here begins a unique learning experience that will support you for a lifetime.
Spirit of the Sacred Heart
The term "Spirit of the Sacred Heart" refers to the state of mind and mode of conduct to be alert to the needs of the society and those around us and to persevere to create a better environment using our mind, heart, and body.